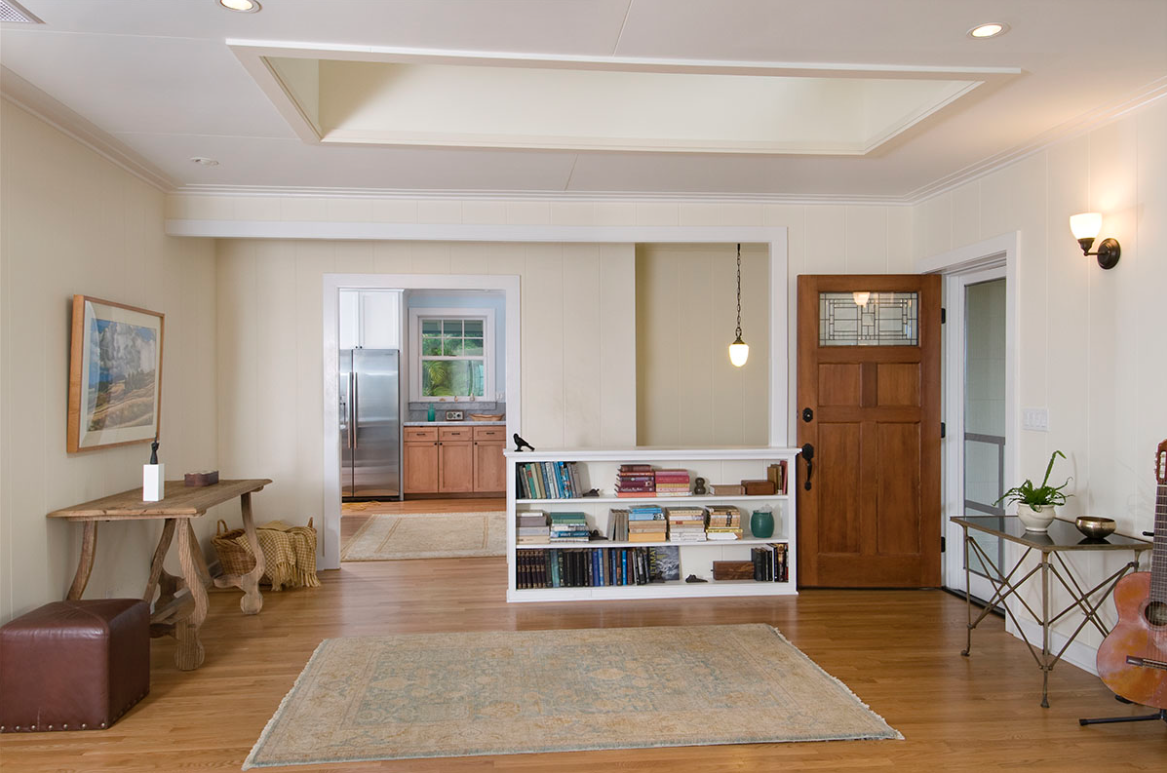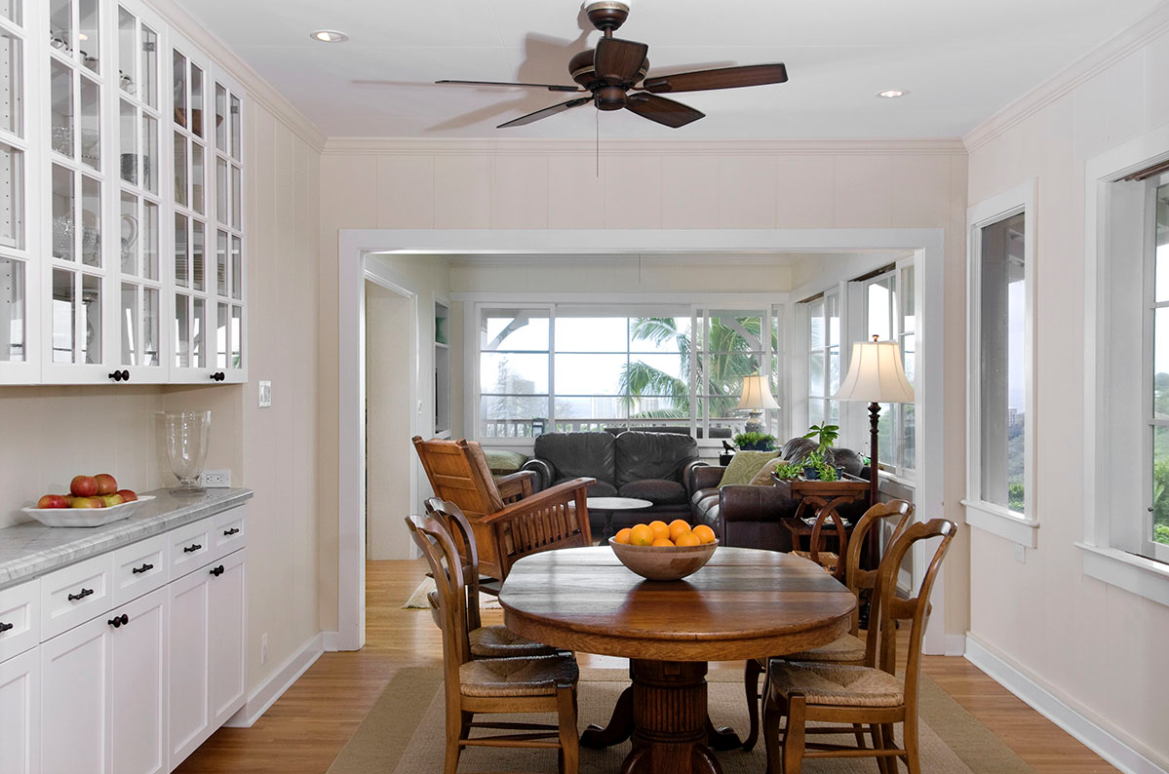 Hot House Functional Renovation
Single Family Home Major Renovation
Renovation of an existing circa 1939 home. The primary project goal was to improve the indoor environment quality of the home, specifically thermal quality. The home became very hot in the early afternoon and by midafternoon the second floor was unusable until well after sunset.
Clients Vision / Project Challenges:
The owner's primary goal for the renovation was to cool the house so that it was comfortable year round, all day long and most importantly, without the addition of air conditioning. The following secondary goals were established to be done simultaneously during construction: modernize the kitchen, replace the roof and expand the lanai. The final goal was a net zero energy home.
Project Role:
Designer, Architect, Sustainability Consultant
Sustainable Features:
• Retained almost 100% of the structure. Renovation of an existing home or "reuse of existing building" saves the embodied energy of the existing materials, labor, and transportation for the original building.
• Natural ventilation. A dormer was added to catch the trade winds and bring in more natural light. Roof vents were added as part of the strategy to cool the attic, which results in a much cooler home.
• A whole house fan was added to mechanical assist the natural ventilation.
• Natural daylighting. Reduce the need for using lights during the day, saves energy use and the resulting carbon footprint. Solatubes and additional windows in the kitchen reduce the need for using lights during the day. Solatube in the powder room further reduce the need for using lights during the day.
• Natural materials were used when feasible.
• Low VOC materials such as paints, coatings, sealants, and adhesives were also utilized.
• Energy is produced on-site by a photovoltaic system with a goal of providing 100% of the existing electrical load through net metering with HECO. The PV system was the last piece of the puzzle after appropriate strategies regarding natural ventilation and daylighting were implemented to avoid the need for an AC system and reduce the energy load. A right-sized PV system was purchased to offset the remainder of the electrical load of the home.