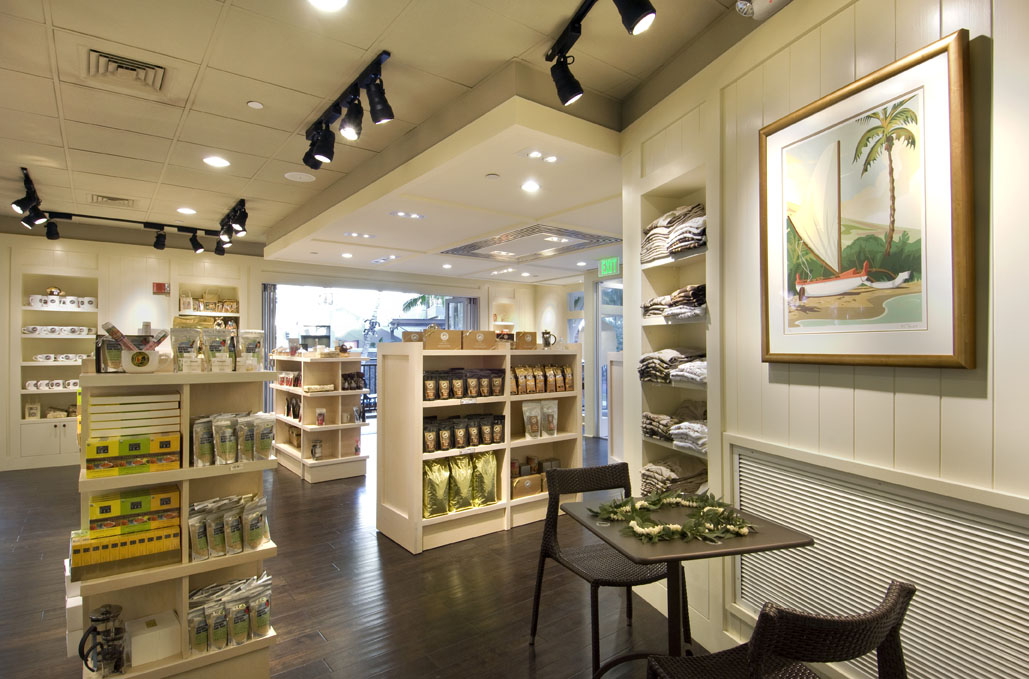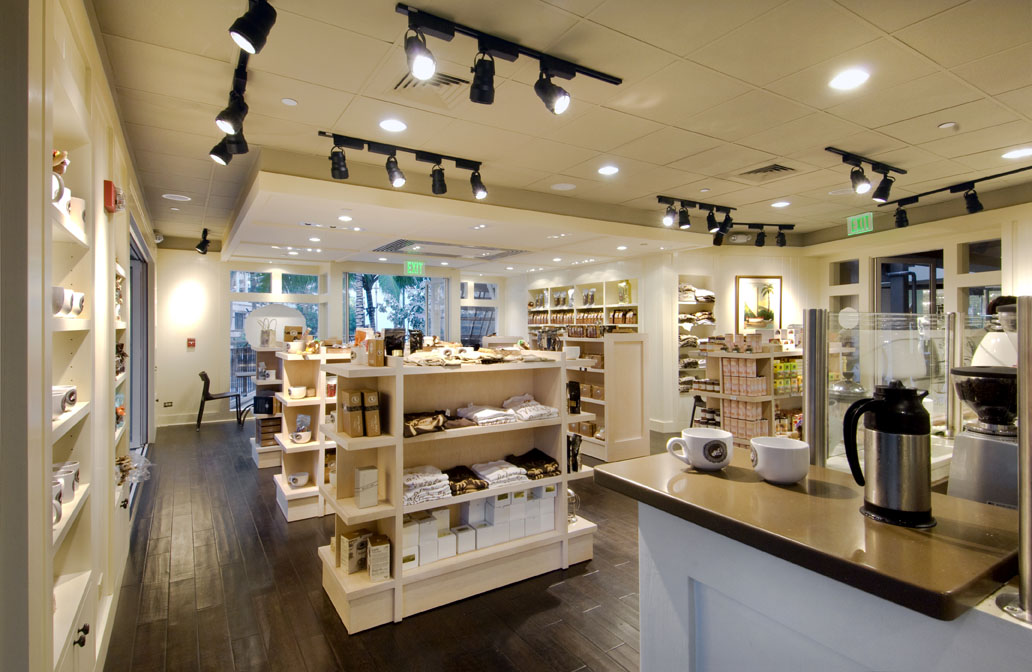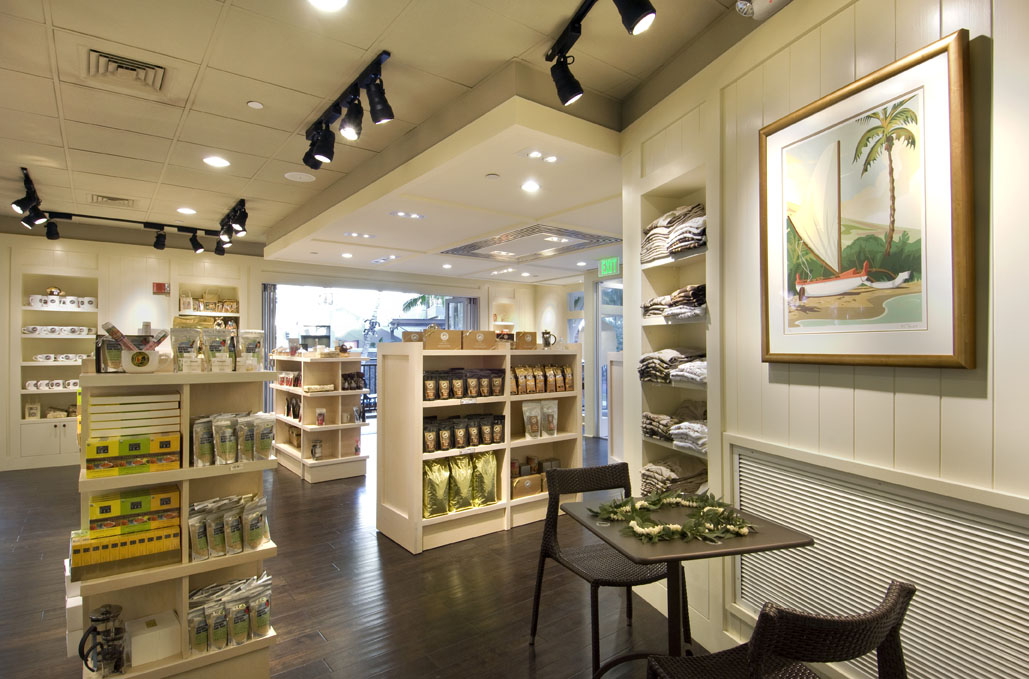 Island Vintage Coffee
Island Vintage Coffee is a renovation of a commercial space within the newly revitalized Royal Hawaiian Center in the heart of Waikiki, the project included:
selective demolition, interior renovation, exterior storefront and fixture design. Green Sand Inc. was selected to create a new image and brand for Island Vintage Coffee
which better embodies the spirt of the product. A timeless Kahala cottage was used for the basis of design. The goal was to capture the feeling of sitting on a lanai enjoying
an afternoon tea of coffee from a slower paced time long since gone, making a strong connection between the premium product and this vintage time.
AWARDS:
2009 Grand Award, BIA Renaissance Building and Remodeling Awards
PROJECT ROLE:
Designer & Architect, Fixuture Designer
PROJECT TYPE:
New coffee house in Royal Hawaiian Center, Waikiki
SUSTAINABLE FEATURES INCLUDE
• Locally reclaimed tongue and groove siding
• Engineered wood flooring, top surface is FSC wood while the base utilizes a lower faster growing grade of wood
• Air curtain acting as a virtual wall at 4 open sides
• Low VOC paints