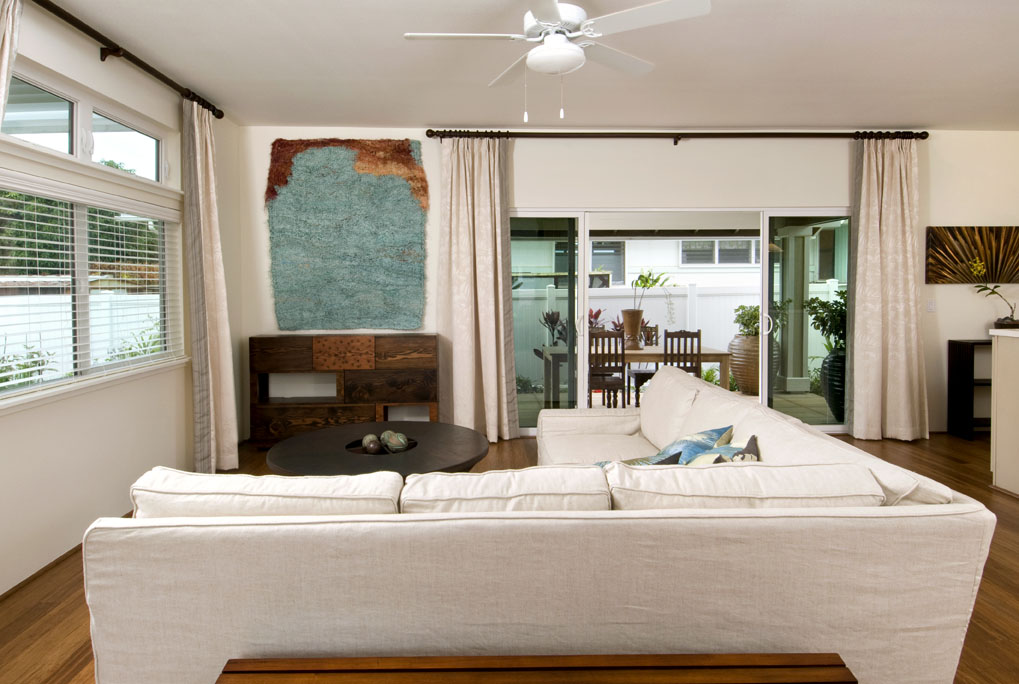 LEED Platinum for Everyone
New Single Family Home
The New Hawaiian Home was a demonstration project to act as an educational tool for the building industry and the public to show what comprises a sustainable project. This project is LEED for Homes Platinum certified.
Clients Vision / Project Challenges:
This project was conceived as a highly sustainable home that could be built throughout the islands at a relatively modest price. The home was designed for a typical family of five on a standard 5000 SF lot. The design embraced many sustainable strategies, technologies and the Hawaiian indoor/outdoor style of living. In addition the goal of the project was to attain LEED for Homes Platinum.
Project Role:
Designer, Architect, LEED Consultant, Sustainability Consultant
Sustainable Features:
• Careful site planning & placement
• Passive design
• Integrated design
• Outdoor dining room
• Natural ventilation
• Whole house fan for mechanical assistance when needed
• Energy efficiency – LED lighting throughout, Energy Star appliances, Energy star fans
• On-site power generation (PV) – net zero home
• Spray foam insulation throughout
• Natural daylighting
• Water conservation
• Water catchment system
• All exterior hard surfaces sloped to landscaping