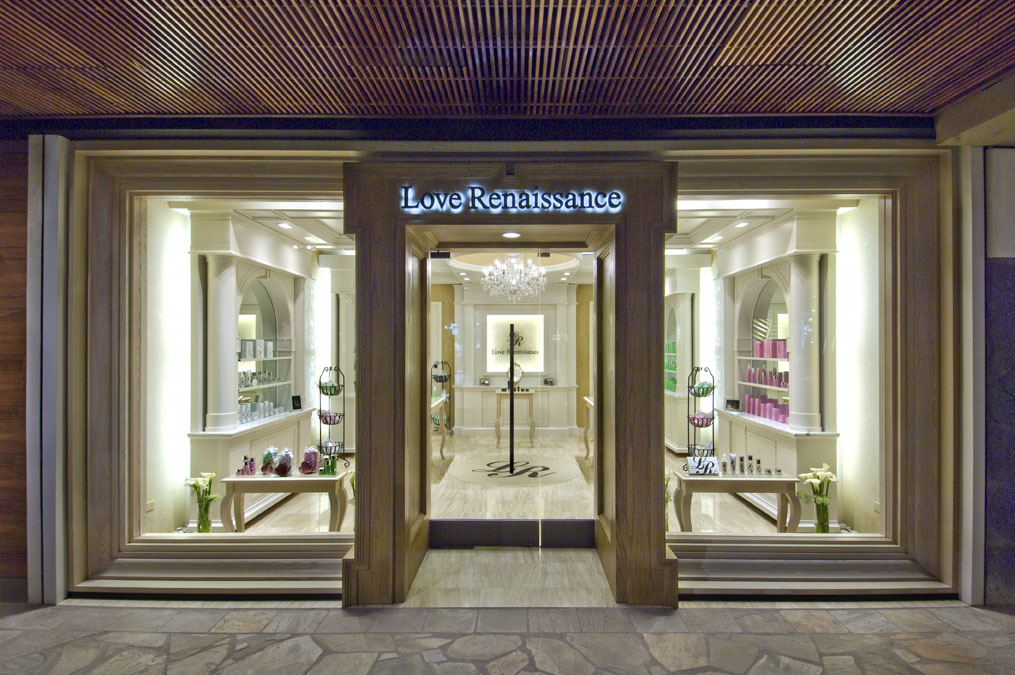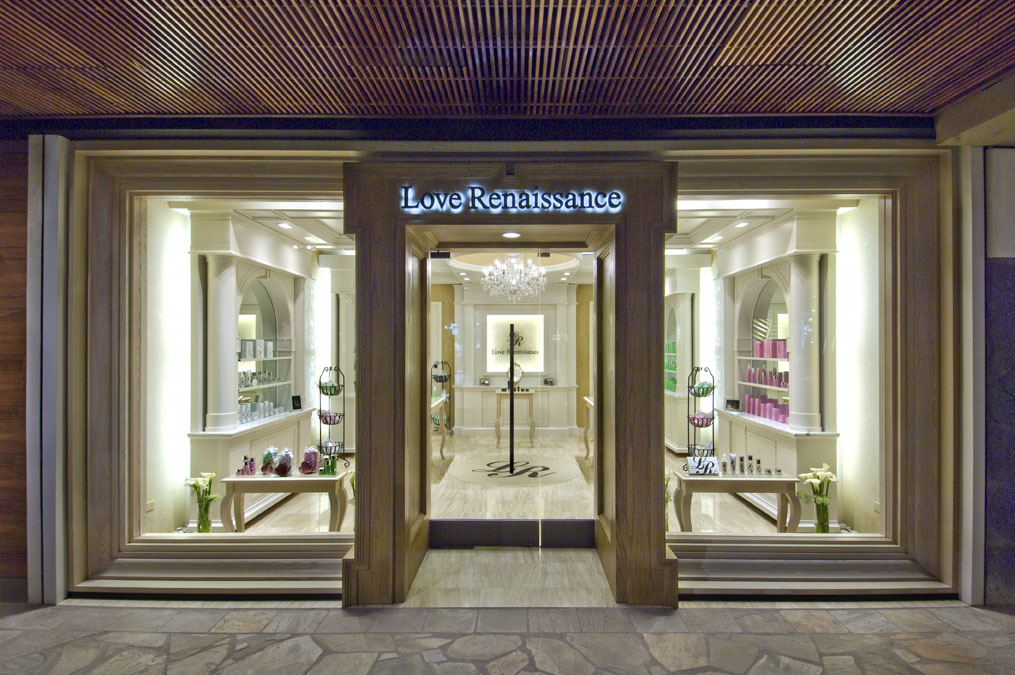 Love Renaissance
Commercial & Retail
Love Renaissance (U.S.A.), Inc. in the Royal Hawaiian Center is the first U.S.A. store for this Japanese retailer. Green Sand Inc. was honored to be chosen to develop this
new concept for the US launch of Love Renaissance.
The space was conceived as classical and renaissance inspired elements placed or hung within a clean modern plaster box. The case work and ceiling panels are held
off the floor, walls and ceiling creating a museum like setting with objects on display. The material choices of Venetian plaster for the walls and ceiling and the
vein cut travertine flooring were materials used in the renaissance period. We looked to the work of Palladio and Carlo Scarpa for inspiration. The exaggerated detailing
on the façade creates an over sized picture frame around the entry and retail scene beyond. The furniture was also designed by Green Sand Inc. and inspired by
French renaissance furniture design.
PROJECT ROLE:
Designer & Architect, furniture designer
PROJECT TYPE:
Commercial Renovation, skin care
SUSTAINABLE FEATURES INCLUDE:
Ash wood from managed forest
Low VOC paint
Low VOC, cradle to cradle carpet in office
Brass for logo in floor medallion was collected from the local firing range, smelted and turned into a piece of art by a local artisan