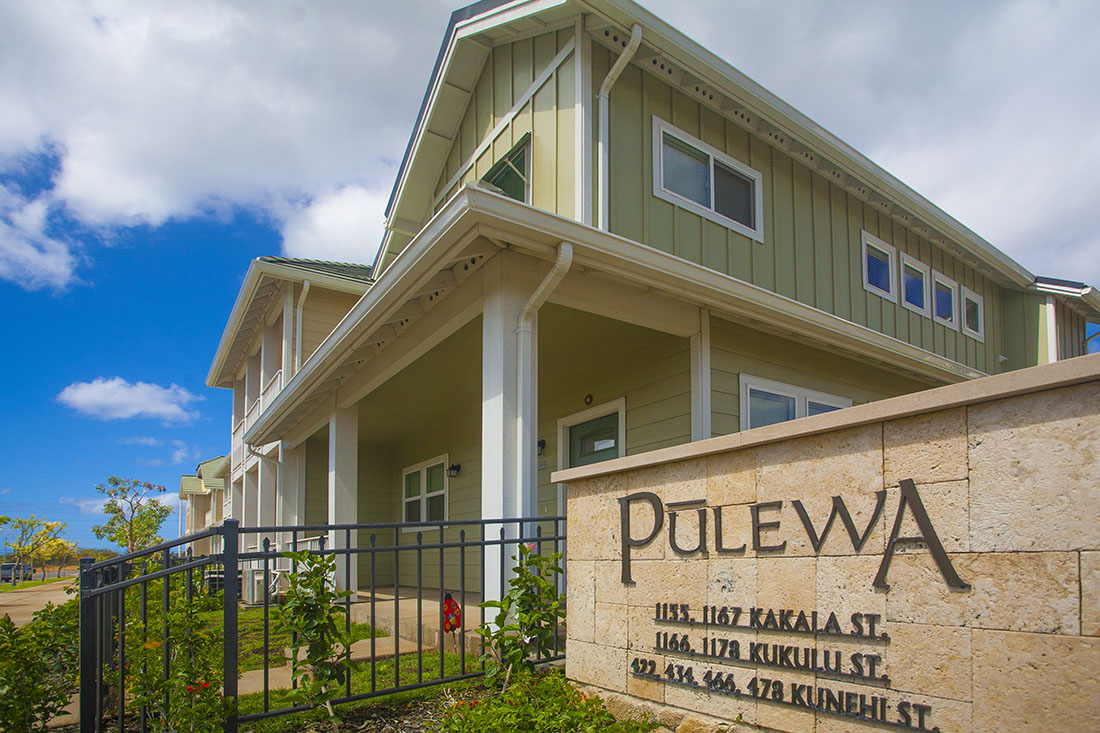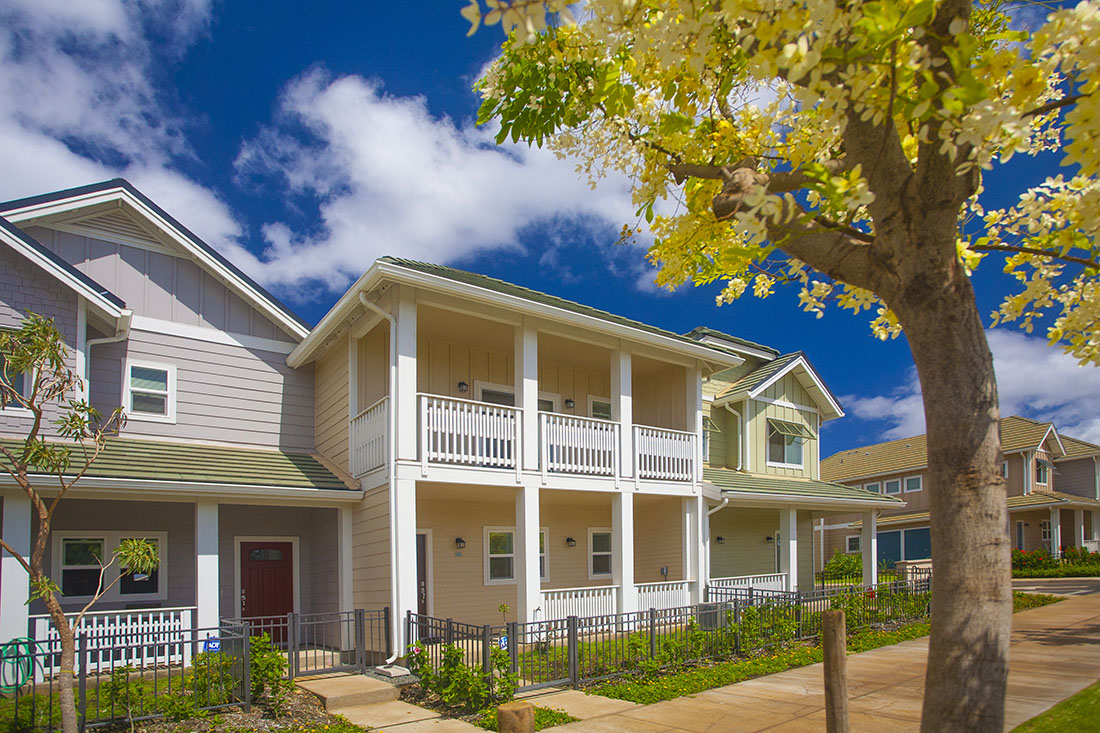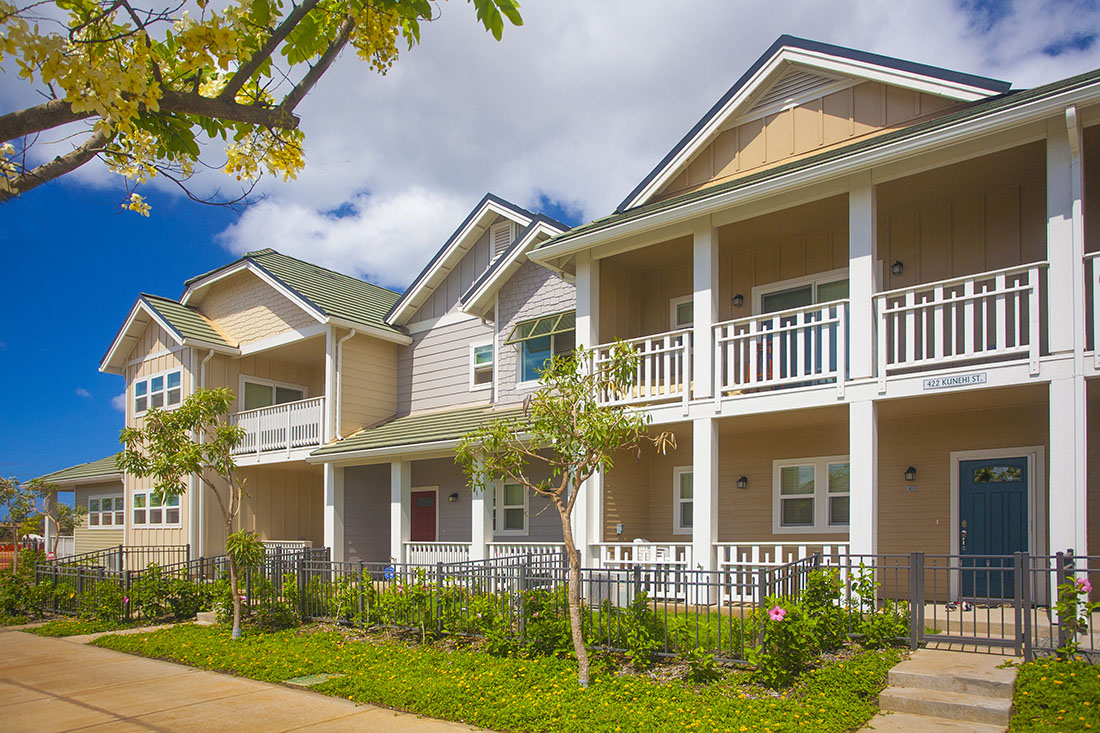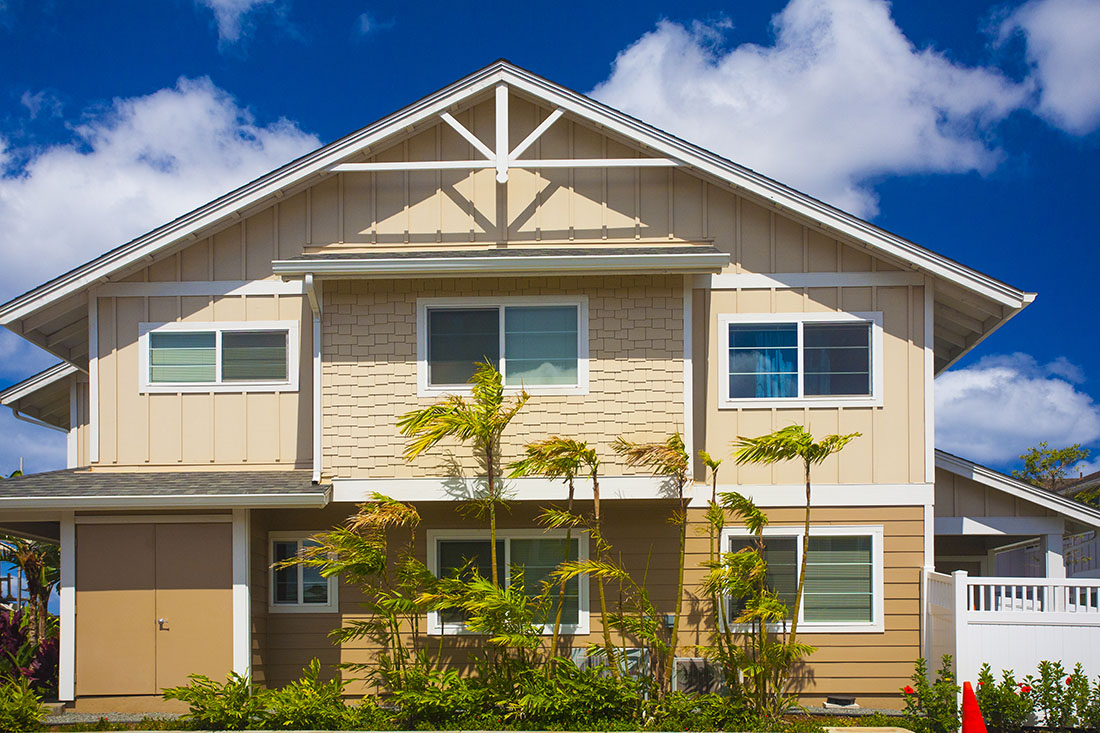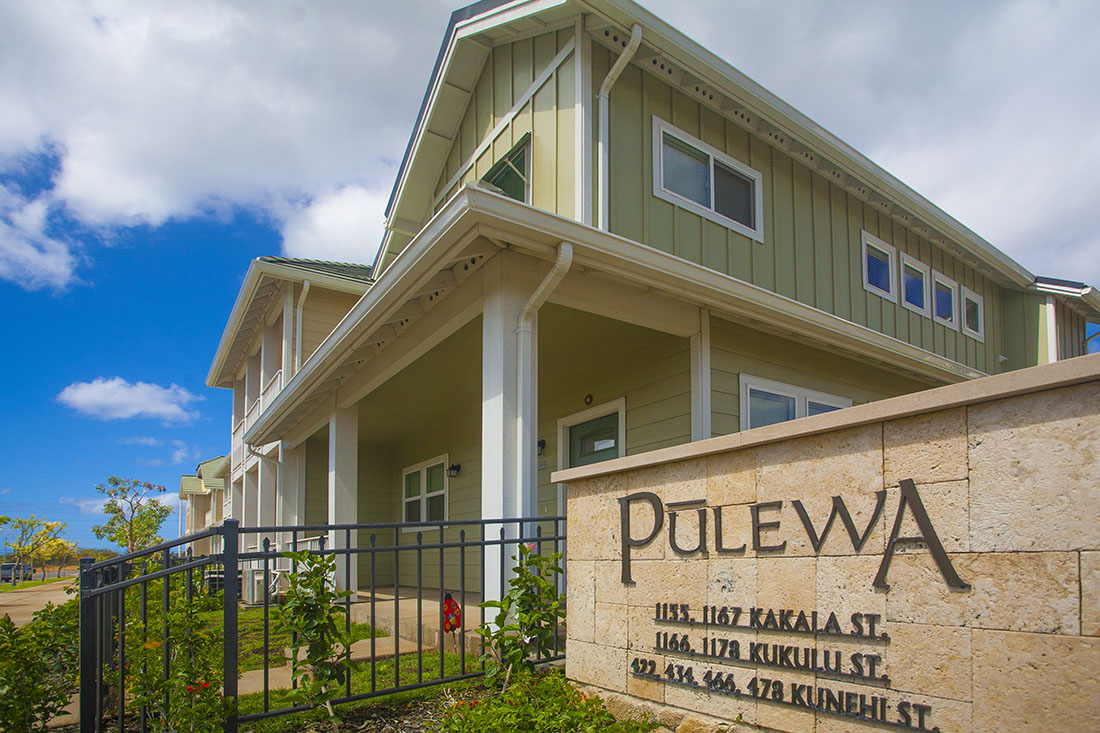 Pulewa
New Multi Family Project
Pulewa is a 120 unit multi-family development on the west side of Oahu in Mehana, Kapolei. The project is a mix of affordable and market rate entry level townhomes and flats. Pulewa has nine different unit types ranging from 800 SF 2 bedroom 2 bath units to 1,550 SF 3 bedroom 2 ½ baths units.
The site plan and individual units provide access to green spaces in a variety of forms and connects to the greater community through a network of malls and bicycle paths.
Clients Vision / Project Challenges:
The client's vision was to create housing that supported the Live Work and Play theme of the Mehana community. The vision was to balance density with access to green space.
Project Role:
Planning, Architecture and Sustainable Consultant
Sustainable Features:
• Low flow plumbing fixtures
• Energy Star appliances
• High efficiency lighting
• Low VOC paints